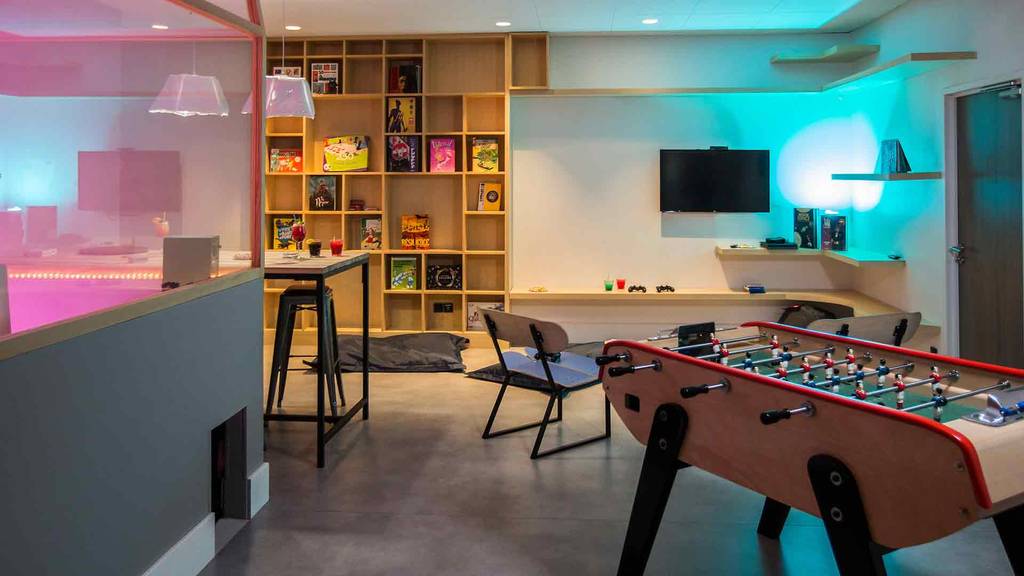 Spaces in the resort dedicated for teens
When you're a teenager, you want your own space, away from adults and smaller kids. At home, it's their room; at Club Med, it's the Passworld®. A vibrant and modern space dedicated for 11 to 17 year olds, designed to keep teens entertained throughout the day!
Open in the day during school holidays, the Passworld® features specific sporting and artistic activities in which teens can choose to participate or not, with other teens and supervised by qualified G.Os®: They can experience things like film design, DJ'ing, hitting the dance floor or playing video games.