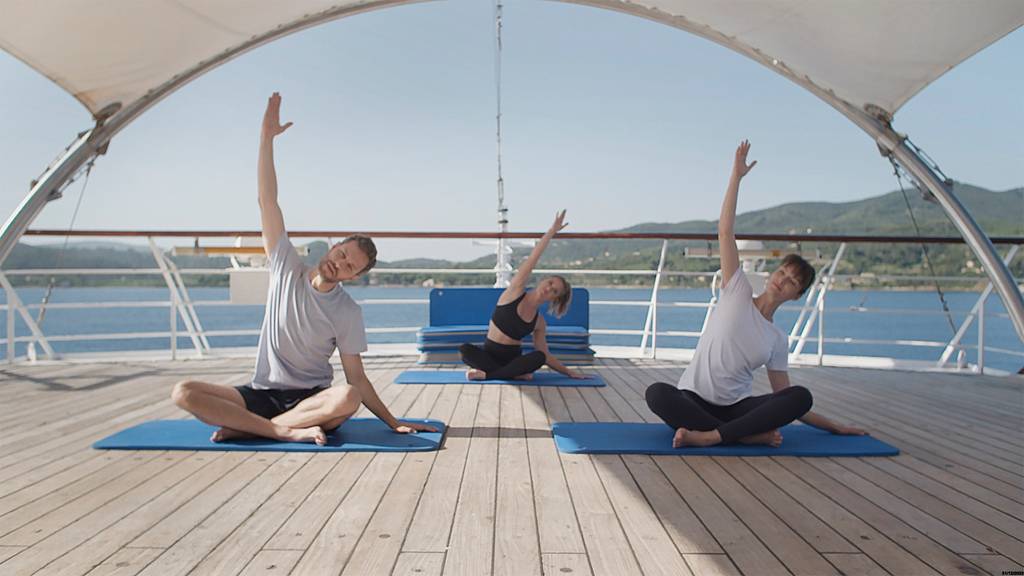 § YOGA VINYASA: breath control with Pranayama and Vinyasa flow posture sequence.
Accessible to all, discover every morning a new Vinyasa yoga session*. It begins with 15 minutes of Pranayama to learn how to control your conscious breathing in order to relieve anxiety, agitation and fatigue. This is followed by 45 minutes of Vinyasa flow, a sequence of Asanas (Yoga postures) to improve your vitality and connect body and mind. Each session ends with deep relaxation and relaxation.
§ BODYBALANCE: the famous LES MILLS class, a subtle blend of Tai Chi, Yoga and Pilates.
At the end of the day and accessible to all, the Bodybalance* class will improve body tone, flexibility and joint mobility. Breath guided movements are the essential element of all the exercises.
§ HBX NUTRITION: lose weight in a sporty way without dieting.
Every day, question and answer sessions will be organised in order to exchange on different themes (Fat, Proteins, Carbohydrates, Vitamins, Minerals, etc...) and nutritional advice.
For your comfort, we suggest you bring your yoga mat with you.